Ryse — Son of Rome
Released: November 22nd, 2013
Get it now
Crytek's Xbox One exclusive is in shops now. Prepare to journey to the heart of the Roman Empire and seek vengeance as Marius Titus.
The wait is finally over – today sees the arrival of Ryse: Son of Rome, exclusively on Xbox One.
You can now experience for yourself how it feels to become Marius Titus and fight on the front line as a Roman soldier, losing yourself in an engrossing cinematic journey along the way.
Take a look at the launch trailers below to learn more about Marius' journey and get a taste of the brutal combat and sweeping drama in store when you go hands-on with the game for yourself.
As well as celebrating the arrival of Ryse, we'd also like to say congratulations to all the other developers who are welcoming an Xbox One launch title into the world today. Happy gaming everyone!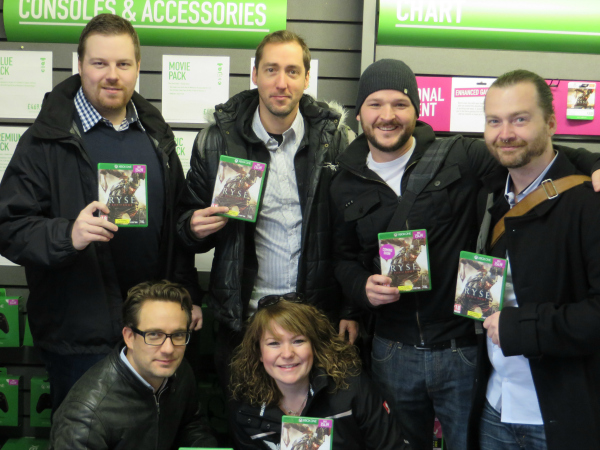 Members of the Ryse team proudly displaying some of the first copies of the game in Nottingham earlier today.
Share this article: