Crytek
Frankfurt am Main
–––

Dec, 20th 2018
Hunt: Showdown, Robinson: The Journey and Ryse: Son of Rome on Offer in Steam Winter Sale!
What better way to spend the holidays than to go hunting, explore an extrasolar planet or embark on a quest of revenge, betrayal and divine intervention?! During the Steam Winter Sale the following three Crytek games will be on offer: Hunt: Showdown will be off 25%, Robinson: The Journey and Ryse: Son of Rome each 75%. This seasons sale will last from December 20th at 10 am PT/ 1 pm ET/ 7 pm CEST to January 3rd at 10 am PT/ 1pm ET/ 7pm CEST.
Read more
We are Crytek.
Crytek is an independent video game developer, publisher, and technology provider based in Frankfurt, Germany. Crytek pushes the boundaries of the possible to make the impossible a reality. We want to create the most fun gaming experiences around, and if we have to blow up computer system requirements or push genre boundaries to do so, then we will. With almost two decades of experience in the games industry, Crytek takes its unique combination of experience and skills and continues to make an impact via innovative, fun, cutting-edge games and technology.
Awards & Accolades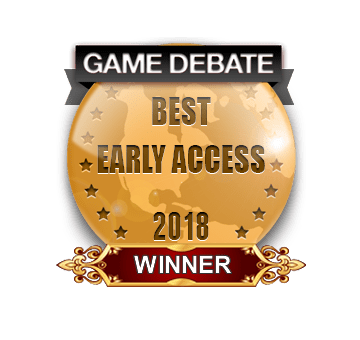 Game Debate 2018 – Best Early Access Game – Hunt: Showdown
Deutscher Entwicklerpreis 2018 – Best Graphics – Hunt: Showdown
Deutscher Entwicklerpreis 2018 – Best Sound – Hunt: Showdown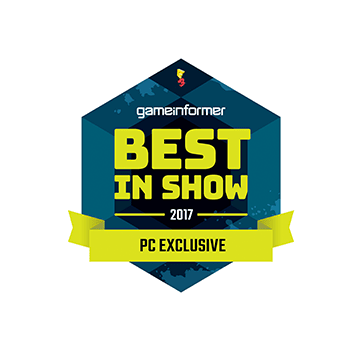 Game Informer - Best In Show 2017 PC Exclusive - Hunt: Showdown
PC Gamer - Best of E3 2017 - Hunt: Showdown
Deutscher Entwicklerpreis 2016 - Technical Achievement - The Climb
German Developer Award 2014 - Best Technical Achievement - Ryse
Techraptor - Best of E3 2017 - Hunt: Showdown
Deutscher Computerspielpreis 2017 – Best Presentation – Robinson: The Journey
VR NOW Award 2016 - Grand Prize - The Climb
German Developer Award 2014 - Best Sound - Ryse
Animago Award 2014 - Best Game Design - Ryse
Partners: