Prepare to step into the shoes of history's most notable and notorious characters as Crytek's Arena of Fate enters Closed Beta today.
Prepare to step into the shoes of history's most notable and notorious characters as Crytek's Arena of Fate enters Closed Beta today.
Featuring fast and furious multiplayer action, Arena of Fate invites players to battle it out in 5 vs. 5 matches as they master the unique traits of famous figures such as Sherlock Holmes, Nikola Tesla, Cleopatra, and many more.
Matches in Arena of Fate are inspired by the competitive spirit and last-ditch drama of real sports, adding a unique twist to the MOBA genre as players fight to claim victory before a 20-minute time limit ticks away. Every point is precious, and the final score will be determined by each team's ability to work in harmony as they unleash the distinctive skills of their heroes.
The game also includes a club system that paves the way for ongoing league challenges, tournaments, and enhanced matchmaking and social features.
Crytek's Vesselin Handjiev, Managing Director of Crytek Black Sea, said: "As die-hard MOBA enthusiasts, our team has worked hard to create a truly original experience for players. We can't wait to see how the game is received during Closed Beta testing, and will put all the feedback we receive to good use as we further refine Arena of Fate ahead of its launch."
Players who want to be among the first to try Arena of Fate in its Closed Beta form can do so at this year's gamescom expo in Cologne from 6-9 August. The game will be playable at booth C-040 in Hall 7.1 of the Cologne Exhibition Center's Entertainment Area.
Today also sees the release of a new Arena of Fate trailer, which shows off some of the legendary characters starring in the game and whets the appetite for the intense gameplay on offer. Watch the trailer now at YouTube.com/arenaoffate.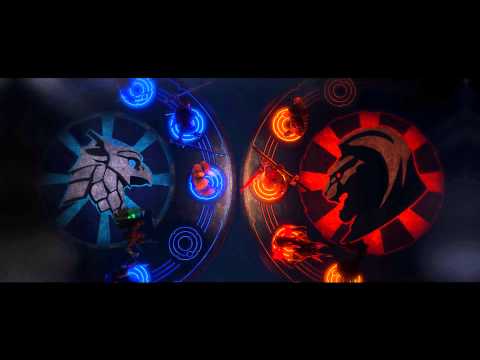 About Crytek
Crytek is an independent videogame developer, publisher and technology provider with headquarters in Frankfurt am Main (Germany) and seven other studios around the world. Established in 1999, Crytek has created multiple award-winning titles, including the original Far Cry, the Crysis series, Ryse: Son of Rome and Warface. All of Crytek's games are developed using CRYENGINE, the company's cutting-edge 3D game technology, which is also the first choice of other leading developers and licensees when creating games for PC, Xbox One, PlayStation®4, and Android. Crytek's ongoing growth in the games-as-a-service market has extended the company's reach as they continue to deliver top quality interactive experiences to players through self-publishing platforms online.
For more information visit www.crytek.com and www.cryengine.com.
Share this article: